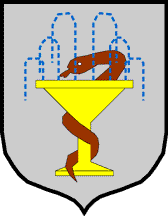 The town Cieplice is an integral part of Jelenia Góra - city supposed to be capital of Karkonosze Mountains
The name "Cieplice" results from presence of thermal springs which have been known for centuries. If you want to feel power of these springs you should visit our town.
But don't think Cieplice is only a spa. You'll find many places here, which you couldn't just pass indifferent.,.
Cieplice has excellent tourist base, offers rooms in numerous hotels and guest - houses.
Translation by Marta
Are you a tourist? Do you want to rest near nature, to strenghten your weakened stamina? Do you maybe feel unwell? Welcome to Cieplice!